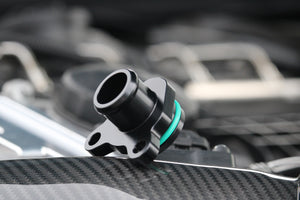 TeamRPM aluminium coolant flange is bulletproof to replace the weak OEM plastic part.
Fits N54, N55 and S55 engines.
This part is also known as the "mickey mouse flange"
Don't wait till your original flange breaks, upgrade it now as preventive maintenance so it doesn't let you stranded. 
Comes with new o-rings and a hose clamp.